History of FROGGY WINES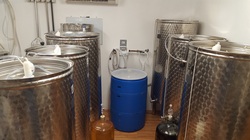 How did our wine making begin?

It all started one weekend about 10 years ago when we were thinking about our last child being about to graduate high school and what would we then have to do. We had heard about kits used to make wine and we liked wine so we thought we would buy a kit and give it a try. Wow did we learn a lot and everyone that tried the wine really liked it. In fact, the first kit we made resulted in us making 28 bottles and with our friends helping by taking some home, they were all gone in about a month and we had to make more.


---
We decided that if so many people liked our wines and wanted to take some home and share our wines with their family and friends, why not open a winery. We knew a lot about the wine making process but we wanted to learn more and so we went to Grayson College in Dennison, Texas and earned Certificates in Enology and we have not looked back since.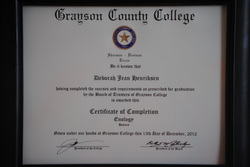 During our two years of taking enology (wine making) classes we learned about the science of winemaking and how to create a lab so that we could test our wines in our own winery.
---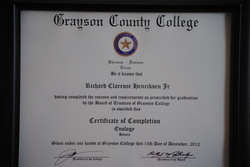 We also had the opportunity to learn about the business aspects of running a winery and that is when we developed our current business plan that led to our opening.
---
We have made many award winning wines as non-commercial winemakers and now our goal is to continue that tradition and bring our award winning wines to everyone as professional wine makers. So come and visit and learn more about our FROGGY WINES.

---