OPEN WEEKENDS FOR YOUR ENJOYMENT

Now Serving our Newest Wine
Orange Pride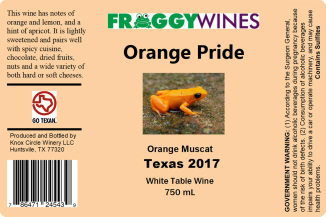 2018 is a time when we will be celebrating our 5th year in operation and the excitement is already growing. We will have many activities and will welcome everyone to come see our new Lilly Pad Room. Yes excitement abounds and we hope to see you in 2018 to join the celebration.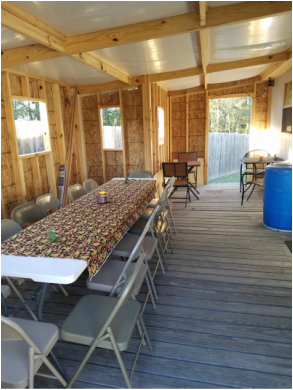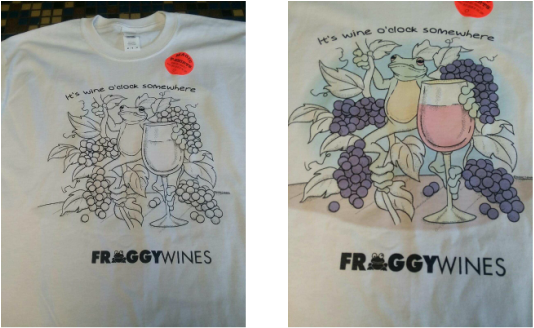 Our New Tee Shirts are Great!
Come and Get Yours and Show Your Pride in Froggy Wines


NOW AV AILABLE FROG AND WINE THEMED GIFT ITEMS AND VERY SOON WE WILL UNVEIL OUR NEW CROSS DISPLAY


REMEMEBR THAT FROGGY WINES MEANS
FOREVER RELY ON GOD'S GIFTS to YOU
OPEN EVERY WEEKEND FOR YOUR WINE TASTING PLEASURE
COME OUT AND JOIN US THIS FRIDAY, SATURDAY OR SUNDAY


We have 12 Wines Available for your enjoyment and tasting.
COME OUT AND GIVE US A TRY.


Come out and visit

FROGGY WINES

Home of

"Distinctive Wines, for Distinctive People"

Come Visit During our Regular Hours

Open to the Public
Thursday Evenings by Reservation Only
Friday, 2pm to 6pm
Saturday, 11am to 6pm
Sunday, 12noon to 6pm


WE LOVE TO HOST SMALL GROUPS. CONTACT Debbie AT 936-293-8855
AND SET UP A GROUP OUTING, IN OUR NEW LILLY PAD ROOM, FOR YOU AND YOUR FAMILY OR FRIENDS. WE OFFER WINE TASTINGS AND AS AN ADDED FEATURE YOU CAN ORDER A DELI TRAY TO ENJOY WHILE YOU COMPLETE YOUR TASTING OR WHILE YOU ENJOY A GLASS OF WINE.

Look at the "Our Wines" page to see what wines we are currently tasting and have available for you to take home.




WINERY HOURS:
Thursday Evenings with a Reservation
Friday, 2pm-6pm
Saturday, 11am-6pm
Sunday, 12NOON-6PM



Froggy Wines
104 A Knox Circle
Huntsville, TX 77320
936-293-8855


---
---