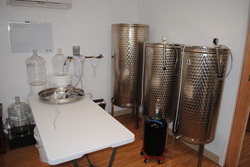 Come visit us as we make our wines right in front of you.

Our winery is always open for you to see how we do things.



---
SEMI-SWEET AND SWEET WINES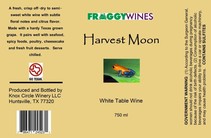 Harvest Moon

A fresh, crisp semi-sweet white wine with subtle floral notes and citrus flavor. Pairs well with seafood, spicy foods, poultry, cheesecake and fresh fruit.


---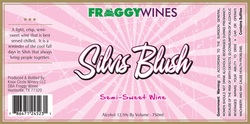 Silvis Blush (Available Soon)

A light crisp, semi-sweet wine that is best served chilled. It is a reminder of the cool fall days in Silvis that always bring people together.



---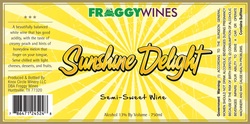 Sunshine Delight

A beautifully balanced white wine that has good acidity, with the taste of creamy peach and hints of honeydew melon that linger on your tongue. Serve chilled with light cheeses, desserts and fruits.


---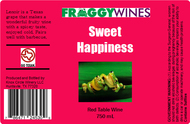 Sweet Happiness

Lenoir (Black Spanish) is a Texas grape that makes a wonderful fruity wine best served cold. It pairs well with barbeque.


---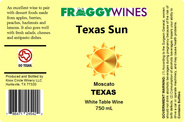 Texas Sun
A wonderful Texas Moscato that is lightly sweet and great with fruits, cheeses and hamburgers. Make a nice relaxing drink on a hot day.

---
DESSERT WINE
Blessed Bramble (Available in November)

A wine infused with Blackberry, that has lingering tannins, and a lovely hue. A match for cheeses, mixed nuts, and chocolates.

---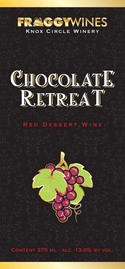 Chocolate Retreat

A sweet red dessert wine bursting with rich, intense flavors and aromas of raspberry, chocolate, coffee, and vanilla and hints of cherry and plum from the deep dark fruit. Toasty hints of oak guide the way to a comfortable chair, it is also brilliant with nuts and cheeses or drizzled over vanilla ice cream for a completely decadent after dinner treat.


---
RED WINES (DRY)
Cab Classique - Cabernet Sauvignon (Available in August)

A FULL-BODIED WINE WITH SOFT TANNINS, HINTS OF PLUM, CHERRY, BLACKBERRY, WARM SPICE, VANILLA, AND TOBACCO. BEST SERVED AT ROOM TEMPERATURE.


---
Two Friends
A MEDIUM-BODIED WINE WITH SOFT TANNINS, SPICEY TONES, AND EARTHY NOTES. GOES WELL WITH BBQ. BEST SERVED AT ROOM TEMPERATURE. CONSISTS OF 80% TEMPRANILLO AND 20% MERLOT
---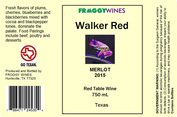 Walker Red - Texas Merlot

Fresh flavors of plums, cherries, blueberries and blackberries mixed with cocoa and blackpepper tones, dominate the palate. Food Pairings include beef, poultry and desserts.

---
WHITE WINES (DRY)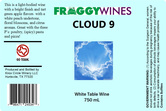 Cloud 9 - Pinot Grigio


This is a light-bodied wine with a bright finish and tart green apple flavors with a white peach undertone, floral blossoms, and citrus aromas. Great with the three P's: poultry, (spicy) pasta and pizza!
---